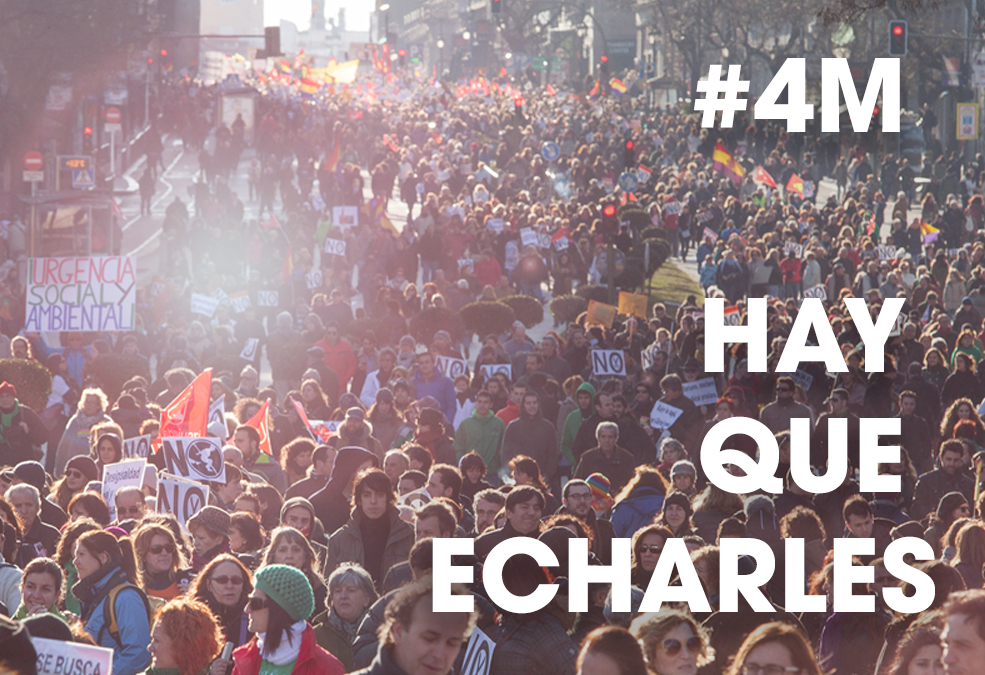 After the PSOE and Ciudadanos attempted to drive a vote of no confidence in Murcia, Castilla-León and Madrid, Isabel Díaz Ayuso took advantage of the situation to bring the elections forward. She had been planning this for a long time, as she intends to open the government of the Madrid Autonomous Region to a far-right party she fully identifies with.
For its part, the PSOE wanted to include Ciudadanos in the country's governance in order to weaken the social change plans represented and defended by Unidas Podemos and its continuous demands to respect the governance agreement. Their attempt to rescue Ciudadanos has failed, but the elections that will take place next May 4 become a direct confrontation against the far-right embodied by both VOX and the PP led by Casado and Isabel Díaz Ayuso.
Faced with this situation and aware that preventing a far-right government in Madrid is a matter of state, going beyond these regional elections, the PCE applauds and supports the audacious and courageous decision taken by Pablo Iglesias to step forward and lead, as the Unidas Podemos candidate, the dispute for the presidency of the Madrid Autonomous Region against the far right.
May 4 is much more than just an electoral battle. It's the confrontation between democracy, social justice and all guaranteed rights for all people, and the far right —which openly and shamelessly identifies with fascism.
In this context, we are going to work so that Pablo Iglesias and the candidacy of Unidas Podemos become the inspiration for stopping fascism. We call on all communist militancy and all the political, social and trade union left organisations of the of Madrid Autonomous Region to get involved in the campaign. We need the broadest popular mobilization possible to democratically remove the far right from the Madrid government.
Beyond the refusal of Más Madrid, we stress the importance of building a unitary candidacy in a democratic and participatory way. We need to spark illusion and mobilize the social, trade union and political left organizations of Madrid. A tool to win on May 4. This is not the time to repeat artificial divisions or the mistakes that handed the city council and the Madrid regional government to the far right two years ago.
It is the time for the maximum democratic mobilization to throw out the extreme right from the regional government of Madrid.